Battery load tester BT1000
Battery load tester BT1000
Product Reference: PB-ZB.BT1000
Manufacturer: Panther batterien
Availability date:

Battery load tester BT1000, 6/12/24V, for testing 10-320Ah batteries, answer during 15 seconds
Yra parduotuvėse
Nėra parduotuvėse
Product Description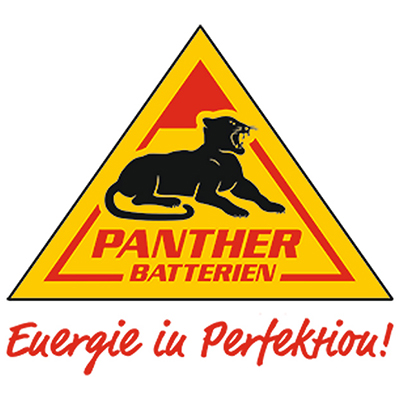 The Panther batteries GmbH has an annual volume of more than 800,000 batteries one of the 3 largest wholesale companies in the battery segment.

We sell batteries for cars, commercial vehicles, tractors, motorcycles, camping, boat in the segments starter batteries, semi-traction batteries, motorcycle batteries, Motorradgel - and gel batteries and AGM batteries.
In addition to our proven high quality Panther range of starter batteries, power batteries and motorcycle batteries we can also to the entire VARTA battery range
point. When gel batteries we can for the most common types of stock EXIDE offer GEL batteries. On request, we can supply more than 200 types of different GEL batteries.
For proper disposal of used batteries, we can provide you with collecting, called Paloxen of specially hardened plastic with cover free of charge, which are then replaced regulary us. They comply with the legal requirements for the storage and transport of waste batteries.

We would be very pleased if you give us for future requests can be taken into account and calls for tender and we can be one of your suppliers. We are happy to send you, if desired, also a price list of our product range to.
Product specification
| | |
| --- | --- |
| Measuring voltage | 6/12/24V |
| Replacement | LOAD TESTER |
| Dimensions (mm) | 350x175x355 |
| Capacity of rechargeable battery | Testing 10Ah -> 320Ah |
| Manufacturer | PANTHER |
| Manufacturer code | BT1000 |
| Warranty | 12 month |
| Shipping in Lithuania | 2-5 working days |
| Shipping in Latvia | 3-5 working days |
| Shipping in Estonia | 3-7 working days |
| Shipping in Poland | 5-7 working days |