YUASA 896 (53034) 12V 26Ah battery
YUASA 896 (53034) 12V 26Ah battery
Product Reference: YUASA-896
Manufacturer: Yuasa
Availability date:

Yra parduotuvėse
Nėra parduotuvėse
Product Description
YUASA are the world leader in lead acid battery design and manufacture!!!
Garden Machinery Batteries
YUASA GARDEN series, the batteries supplied to car manufacturers.
YUASA GARDEN series covering 26Ah - 30Ah capacity battery, which serves up to 25% longe
Features:
Powered gardening equipment used - Ride-on mowers etc.,
Calcium-Calcium technology.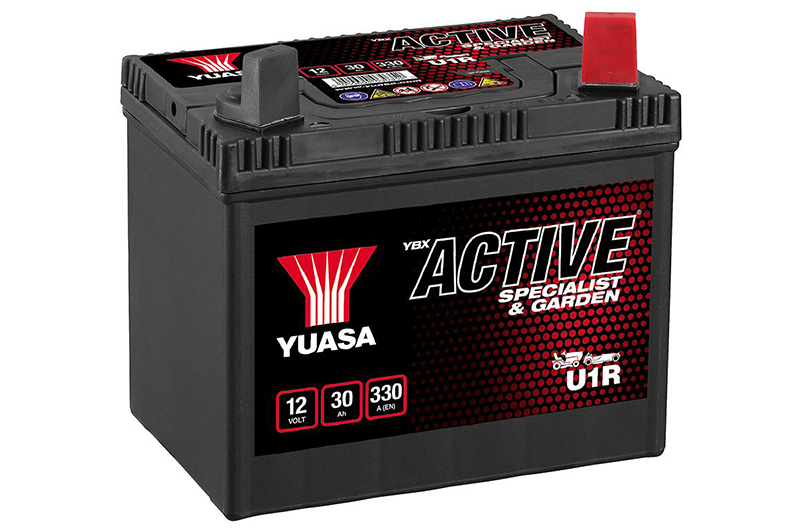 Product specification
| | |
| --- | --- |
| Capacity (Ah) | 26Ah (C20) |
| Starting current | 250A (EN) |
| Voltage (V) | 12V |
| Battery type | Liquid electrolyte / factory activated |
| Box size | (~186x130x171) 12V moto |
| Replacement | 53034 |
| Length (mm) | 187 |
| Width (mm) | 127 |
| Height (mm) | 181 |
| Weight (kg) | 7.0 |
| Manufacturer | YUASA |
| Manufacturer code | YUASA 896 (53034) |
| Polarity | + -- |
| Warranty | 6 month |
| Shipping in Lithuania | 2-5 working days |
| Shipping in Latvia | 3-5 working days |
| Shipping in Estonia | 3-7 working days |
| Shipping in Poland | 5-7 working days |