MOLL 51013 AGM (YTX12A-BS) 10Ah battery
MOLL 51013 AGM (YTX12A-BS) 10Ah battery
Product Reference: MOLL-51013
Manufacturer: Moll
Availability date:

MOLL AGM maintenance free battery for motorcycles. Equipped with the acid pack.
Yra parduotuvėse
Nėra parduotuvėse
Product Description
Award-winning OE quality.
Proven millions of times worldwide.

Akkumulatorenfabrik MOLL – 65 years of premium quality Made in Germany, founded in 1945/46 by Peter J. Moll, 100% family-owned, medium-sized company. Management: Gertrud Moll-Moehrsted managing director and partner

Being a specialist, MOLL has influenced battery technology decisively with innovations.
For decades, MOLL has been a substantial supplier to the German automotive industry and vehicle producers.
On the aftermarket, MOLL batteries are delivered to specialist suppliers, large-scale consumers, and to the industry.
MOLL is producing exclusively at the location Bad Staffelstein, Upper Franconia/Germany. It is also granting world-wide licences and sells battery components.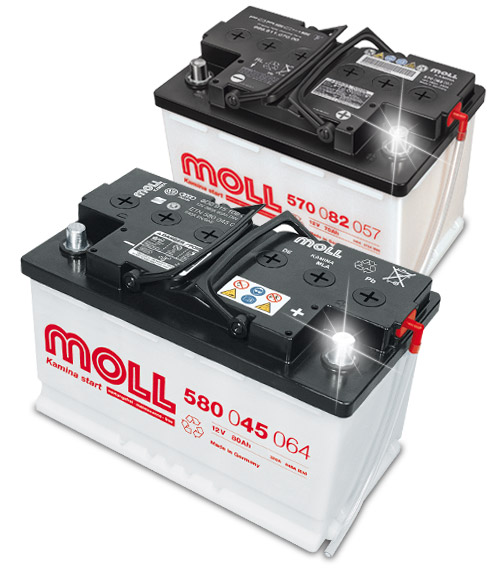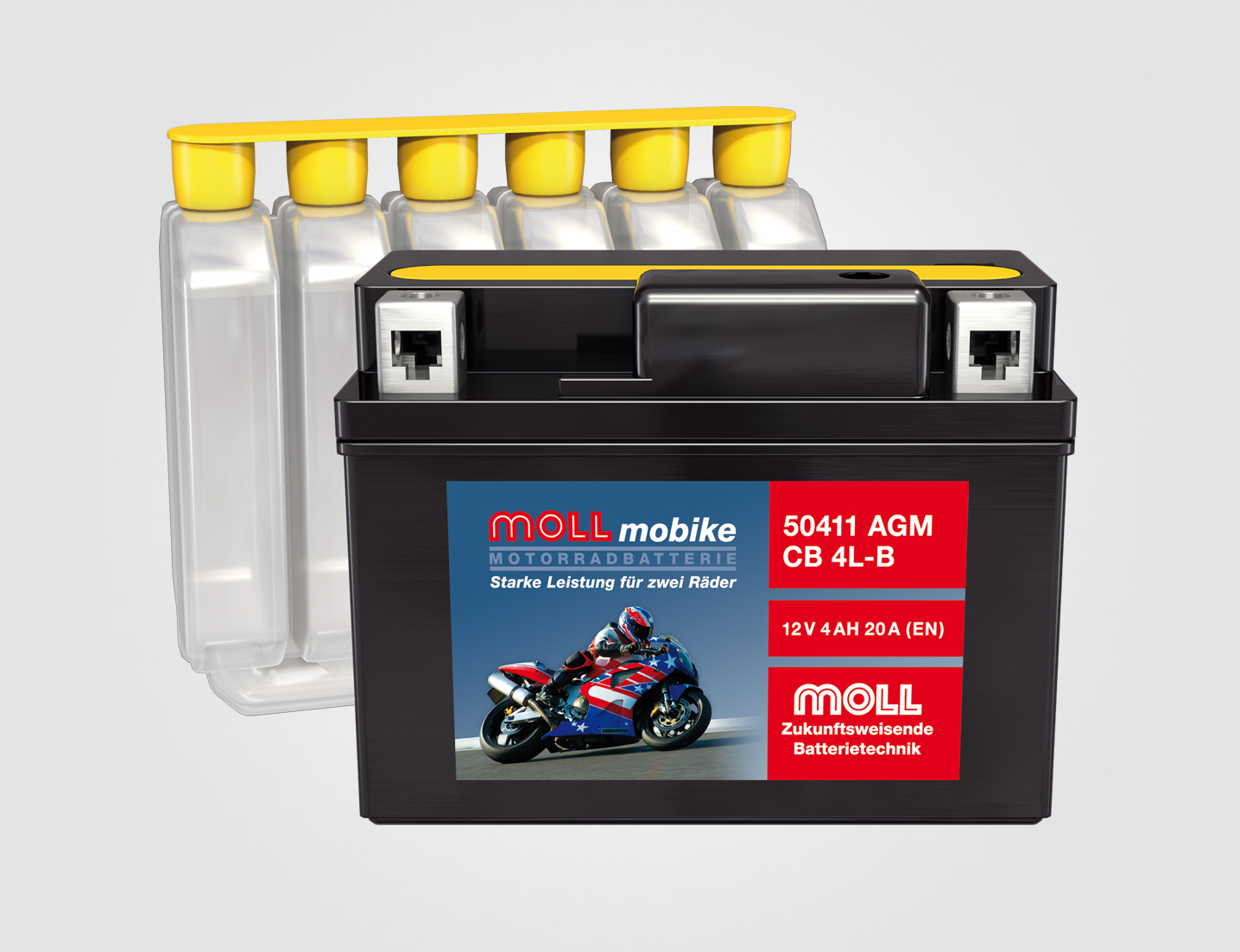 Product specification
| | |
| --- | --- |
| Capacity (Ah) | 10Ah |
| Starting current | 120A (EN) |
| Voltage (V) | 12V |
| Battery type | AGM / with acid pack |
| Box size | (~150x87x105) 12V moto |
| Replacement | YTX12A-BS |
| Length (mm) | 150 |
| Width (mm) | 87.0 |
| Height (mm) | 106 |
| Manufacturer | MOLL |
| Manufacturer code | Moll 51013 AGM |
| Polarity | + -- |
| Warranty | 6 month |
| Shipping in Lithuania | 1-3 working days |
| Shipping in Latvia | 2-5 working days |
| Shipping in Estonia | 3-5 working days |
| Shipping in Poland | 3-5 working days |