Batteries tester Yuasa YuPower YPCTESTMC
Batteries tester Yuasa YuPower YPCTESTMC
Product Reference: YUASA-YP12-T
Manufacturer: Yuasa
Availability date:

Yra parduotuvėse
Nėra parduotuvėse
Product Description
YUASA are the world leader in lead acid battery design and manufacture!!!
YUASA battery chargers / power sources
Yu-Power intelligent chargers utilise multi stage proportional timing technology to ensure safe and efficient charging of lead acid batteries.
The use of proportional timing during the bulk charging mode ensures the best balance of maximum state of charge, without damaging the battery before switching to the float charging mode. Once in float charge mode the charger will charge the battery and maintain it at 100% state of charge whilst using an ECO mode to save power.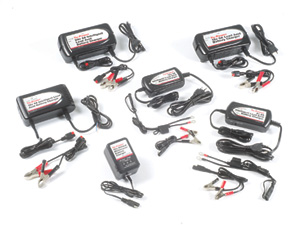 Product specification
| | |
| --- | --- |
| Measuring voltage | 12V |
| Replacement | YUASA ACCESSORIES |
| Dimensions (mm) | 46x200x13 |
| Manufacturer | YUASA |
| Manufacturer code | YUASA YuPower testmc |
| Warranty | 3 month (clearance sale) |
| Shipping in Lithuania | 2-5 working days |
| Shipping in Latvia | 3-5 working days |
| Shipping in Estonia | 3-7 working days |
| Shipping in Poland | 5-7 working days |