Nuts 3/8" (1) ir 5/16" (2) DEKA
Nuts 3/8" (1) ir 5/16" (2) DEKA
Product Reference: DEKA-08779
Manufacturer: Deka
Availability date:

Nuts DEKA
Yra parduotuvėse
Nėra parduotuvėse
Product Description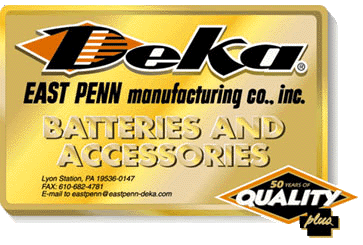 EAST PENN MANUFACTURING CO., INC. (DEKA) is one of the largest and most advanced battery manufacturers in the US and around the world

In 1947, a new partner joined forces with the Breidegam family and a brand was born. Karl Gasche, a former associate of DeLight, Sr. teamed up with the Breidegam's. Karl became vice president of East Penn and remained so until his retirement in 1966. In fact, the name "Deka" is a combination of "DeLight" and "Karl." East Penn is proud to carry on the Deka brand name today – more than six decades after its birth – with new Deka battery products introduced to market every year.
DEKA argues that "WE LOOK AT THE BEST TO DO BETTER ... MUCH BETTER!"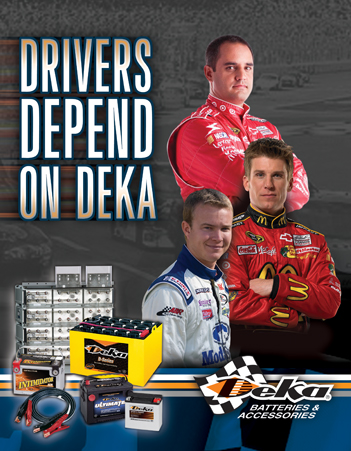 Product specification
| | |
| --- | --- |
| Replacement | DEKA ACCESSORIES |
| Manufacturer | DEKA |
| Manufacturer code | Deka 08779 |
| Warranty | 12 month |
| Shipping in Lithuania | 2-5 working days |
| Shipping in Latvia | 3-5 working days |
| Shipping in Estonia | 3-7 working days |
| Shipping in Poland | 5-7 working days |