IntAct BP12-2.9 12V 2.9Ah AGM VRLA battery
IntAct BP12-2.9 12V 2.9Ah AGM VRLA battery
Product Reference: INT-BP12-2.9
Manufacturer: Intact (Vokietija)
Availability date:

IntAct VRLA (AGM) batteries
Yra parduotuvėse
Nėra parduotuvėse
Product Description

intAct - well-known brand in Germany, emphasizing the exceptional reputation, quality and workability of the batteries.
intAct Block Power AGM batteries
The intAct Block-Power series batteries are mainly used in alarm systems.
However, they also serve as absolutely reliable energy storage for safety power supply systems, safety illumination and for a number of hobby uses.
In addition, these batteries are suitable for minor traction applications such as wheelchairs as well as rehabilitation clinics.
BP12-35, BP12-50 ir BP12-75 batteries can be used in cycling applications.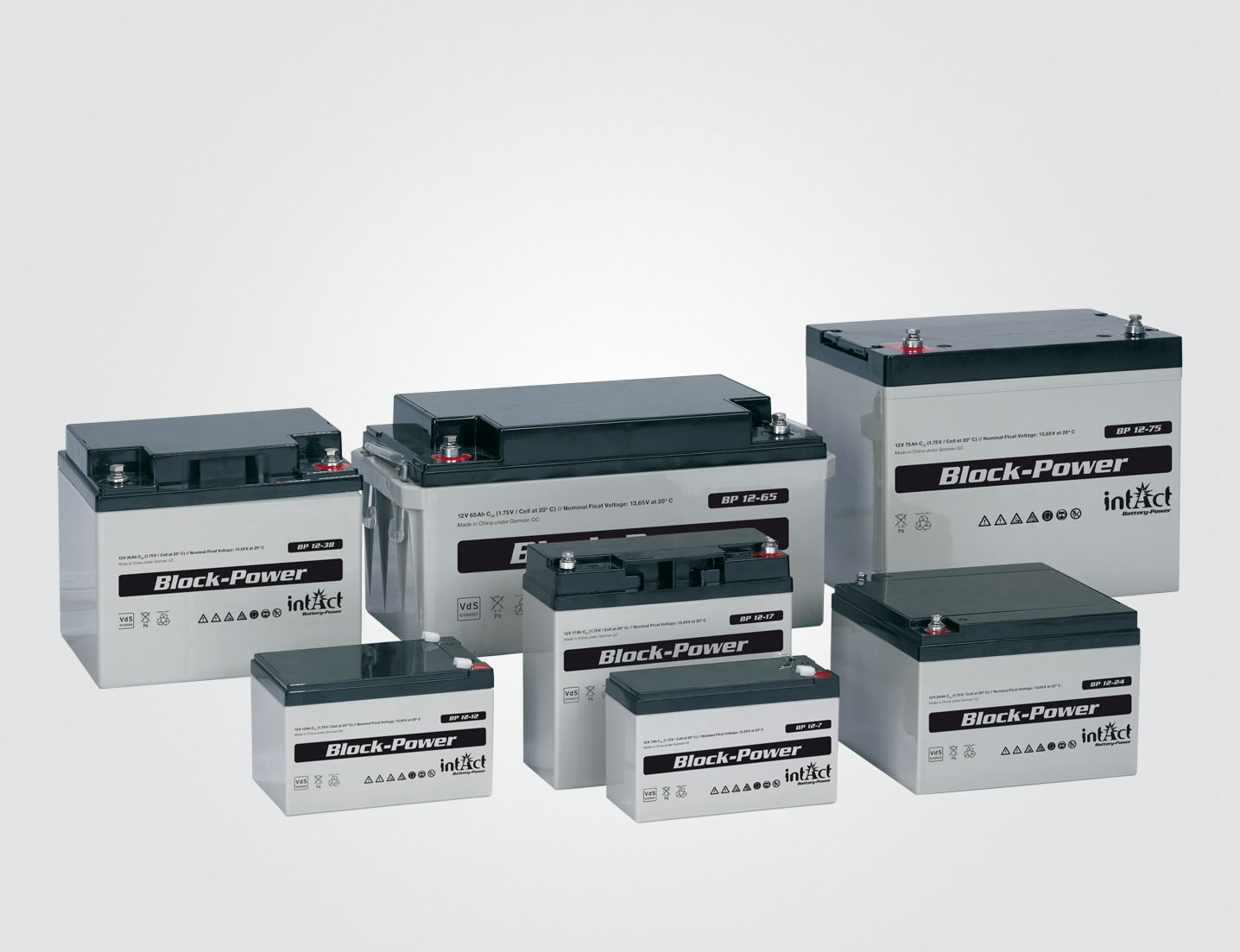 Product specification
| | |
| --- | --- |
| Capacity (Ah) | 2.9Ah |
| Voltage (V) | 12V |
| Battery type | VRLA (AGM) |
| Box size | SLA 12-3 (~80x55x102) |
| Replacement | 6-FM-2.9 |
| Length (mm) | 79 |
| Width (mm) | 56.0 |
| Height (mm) | 102 |
| Weight (kg) | 1.1 |
| Manufacturer | INTACT (Germany) |
| Manufacturer code | IntAct BP12-2.9 |
| Polarity | -- + |
| Warranty | 6 month |
| Shipping in Lithuania | 2-5 working days |
| Shipping in Latvia | 3-5 working days |
| Shipping in Estonia | 3-7 working days |
| Shipping in Poland | 5-7 working days |