CV joint METELLI 16-0018
CV joint METELLI 16-0018
Product Reference: CIF-606-000
Manufacturer: Metelli
Availability date:

Yra parduotuvėse
Nėra parduotuvėse
Product Description

Line composed by: constant velocity joints wheel and gearbox side for most European and Asian vehicles: a technologically advanced production system for manufacturing the three main parts (bell, cage and race) involving high-precision mechanical engineering and absolute product reliability.
The three steel component parts, treated so as to offer the utmost resistance to wear, are ground in compliance within tolerances of just a few hundredths of a centimetre and therefore ensure, thanks to the use of high-precision balls, extremely regular movement.
A vast range of driveshaft for European vehicles, made to the highest quality standards, complete the transmission line.
 
Constant Velocity Joints
Constant velocity joint is a kind of joint which allows to keep at same velocity the axel's rotation on condition that the angle between constant velocity joints will not exceed a certain limit.
In case of FWD cars the need to transmit the torque to steering wheels determined for years big difficulties in realization.
Infect the joint between driveshaft and wheel shaft creates a connection of 2 components which when steering create a relevant angle.
If the joint would not be of constant velocity (that means it would create differences on velocity between driveshaft and wheel) it would cause stress that would injure transmission besides vibrations on steering wheel.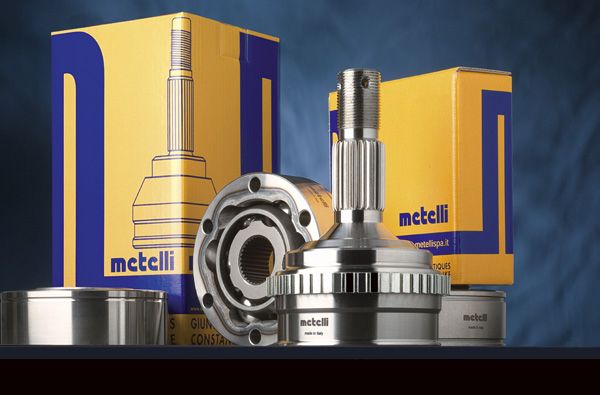 Product specification
| | |
| --- | --- |
| Type | CV joint |
| Recommendation | VOLVO |
| Inner tooth | 24 |
| Diameter (mm) | 94 |
| Replacement (CIFAM) | CIFAM 616 018 |
| Manufacturer | METELLI |
| Manufacturer code | Metelli 16-0018 |
| Shipping in Lithuania | 2-5 working days |
| Shipping in Latvia | 3-5 working days |
| Shipping in Estonia | 3-7 working days |
| Shipping in Poland | 5-7 working days |