Sonnenschein (Exide) A412/100 A 100Ah (C10) battery
Sonnenschein (Exide) A412/100 A 100Ah (C10) battery
Product Reference: EX-A412-100A
Manufacturer: GNB (Exide)
Availability date:

SONNENSCHEIN (EXIDE) traction (deep-cecle) GEL batteries
Yra parduotuvėse
Nėra parduotuvėse
Product Description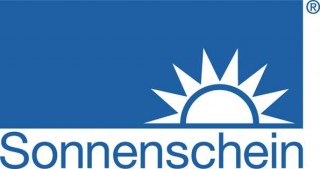 Sonnenschein GEL batteries
A400 DRYFIT
A global brand with a solid reputation and technical image among VRLA battery consumers. Brand longevity is a key feature of this product line which was first developed in 1957. It benefits from the positive quality image of German industry. Available in ranges from 7,12 and up to 18 years life, Sonnenschein® has produced more than 30 million batteries. Positive features are: EXPERIENCE, ROBUSTNESS, RELIABILITY. Sonnenschein® stands for dryfit-Technology.
Valve Regulated Lead Acid (VRLA) batteries with dryfit technology.   The electrolyte is immobilised in a gel guaranteeing optimum reliability for all applications.  dryfit A 400 batteries are distinguished by their exceptionally long service life, overcharge capabilities, and cost effective use.

Applications: Durable energy for Stationary Applications

Dryfit A 400 batteries are designed for applications in various fields: telecommunications, power plants, signaling, remote control power supply, emergency energy production, data systems, alarm and security systems, and emergency lighting.

Technical Advantages:
Maintenance free during the whole lifetime,
Designed for 10 years service lifetime at an ambient temperature of (68 F) 20 degrees Celsius (with 80% residual capacity).  Eurobat classification: High

Performance:
Dryfit technology: The electrolyte is immobilised in a gel,
Grid plates in mono blocks,
Very low gas emission due to gas recombination,
Short recharge time,
Not restricted for air, rail, and road transportation (in accordance to IATA),
Very low self-discharge rate: batteries can be stored up to 2 years at (68F) 20 degrees Celsius,
Safe in case of deep discharges according to DIN 43539 part 5,
Capacity range from 5.5 to 180 Ah,
Installation regulations given in the operating instructions must be adhered to,
Recycling: lead acid batteries can be recycled at the end of their service life for recycling,    
Economical: excellent performance to price ratio and very low service costs,    
Approval from German Telekom.
Applications:
- Wheelchair
- Cleaning Carts
- Carpet cleaning machines
- Industrial electric wheelchairs
- Electric Bikes
- Emergency power supply
- Telecommunications equipment
- Electricity Network equipment
- Switching, signaling and computer networks
- UPS (uninterruptible power systems)
- With emergency protection systems, emergency lighting

The last letter of different kinds in terms of meaning refers to the connection method:
- S - flat Faston 4.8 mm
- G - Screw M5 / M6
- A - f cone. pole according to DIN 72311
- F10 - with the central ventilation 


Sonnenschein A-400 series battery design life of 12 years, the number of cycles to 600 cycles at 60% DOD. Universal GEL (Gel) batteries as cyclic series adaptive work so up power.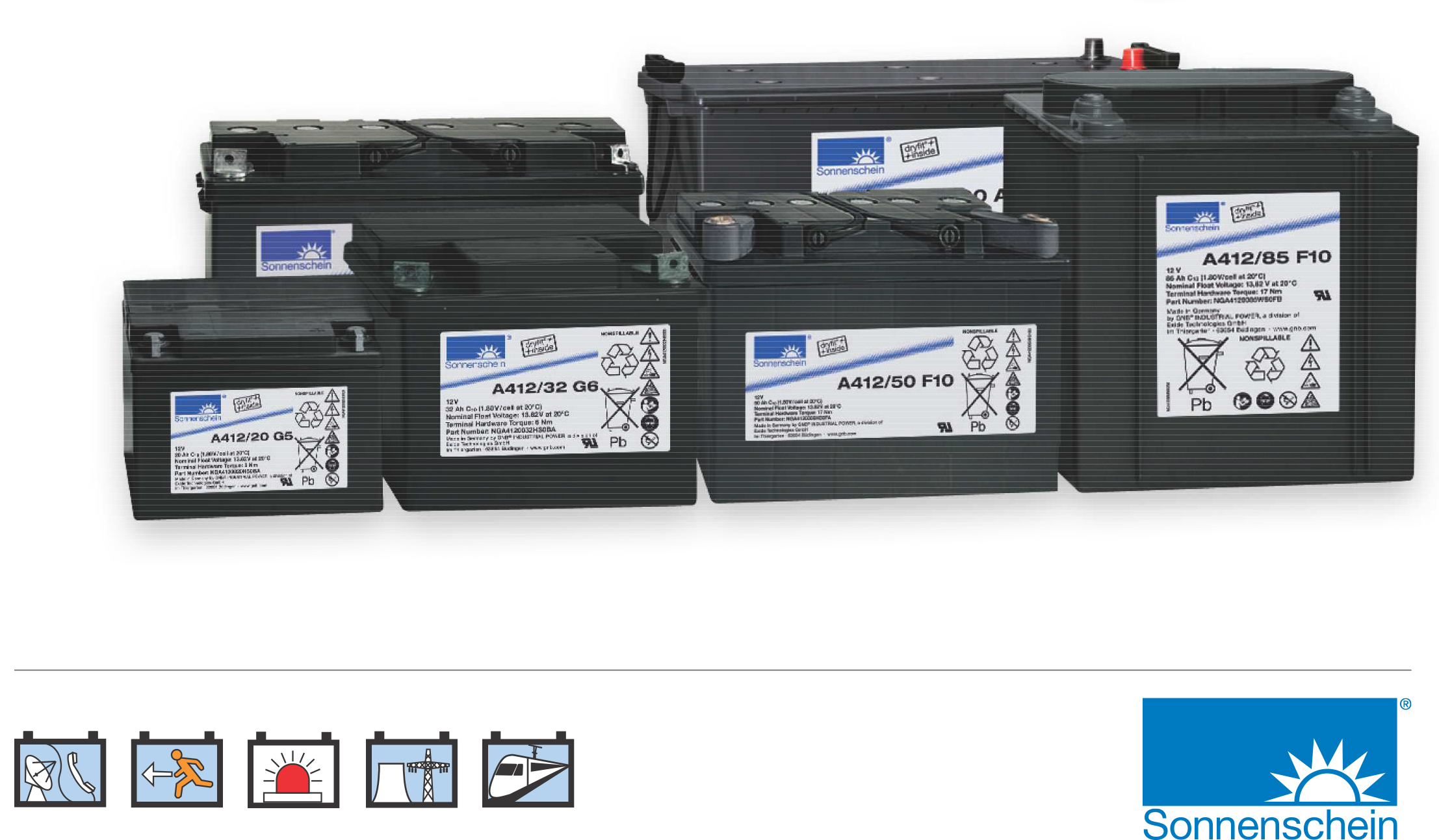 Product specification
| | |
| --- | --- |
| Capacity (Ah) | 100Ah (C10) / 120Ah (C20) |
| Voltage (V) | 12V |
| Battery type | GEL technology |
| Number of cycles | 600 cycles to 60% DOD (IEC 896-2) |
| Box size | A (~513x189x223) |
| Replacement | A-GEL |
| Length (mm) | 513 |
| Width (mm) | 189 |
| Height (mm) | 223 |
| Weight (kg) | 36.5 |
| Manufacturer | GNB (EXIDE) |
| Manufacturer code | Sonnenschein A412/100A |
| Terminal type | AP (SAE) automotive |
| Warranty | 12 month |
| Shipping in Lithuania | Please ask (special order) |
| Shipping in Latvia | Please ask (special order) |
| Shipping in Estonia | Please ask (special order) |
| Shipping in Poland | Please ask (special order) |